HI, WE ARE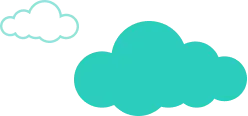 BGH CLOUD TECH._
meet us to help your business grow.
WHAT WE DO.
provide innovative technology solutions.
WHAT FOR.
BEING THE BEST STRATEGIC PARTNER
HELPING OUR CUSTOMERS IMPLEMENTING integral and innovative technological solutions at global level, promoting digital transformation and world-class services.
PLEASED TO MEET YOU.
At BGH Cloud Tech, we love what we do! Our added value comes from the expertise we have, integranting complex IoT solutions, observability and hybrid infrastructure with multi-cloud environments. We facilitate the easy adoption of new PasS (Platform as a Service) technologies, increasing agility and performance, optimizing time, and reducing costs.
We go beyond the expectations, creating something stunning._
what are we made of?
What's up with us to be different?
We have an integrative approach where we lay solid foundations in the resolution of challenging projects, being the only referent expert on hybrid technologies.
We are partners. We love what we do, and we do it great! We do it together because we love working together. We provide collaborative management to maintain a 360° boarding to optimize time and results.
We are constantly updating our staff through certifications and leveling tests, allowing us to be at the cutting edge of the technology market.
Ensure of the highest quality
We have a highly trained team that allows us to generate quick responses and optimize results that adapt to the needs of each client because each one is unique and sets a new challenge, different from the previous one. Everything we do aims at a transparent process and agile management in the shortest time possible. We want clients who love what we do!
We focus on identifying customer needs and solving problems. We cover them with a wide scope of technological solutions that we have available to respond in a time and way.
We take care of the environment!
Every year, the BGH Group and also BGH Cloud Tech submit a sustainability report, recording all the initiatives, processes, actions, results, employability, social contribution, and other goals related to each area management in terms of sustainability.
We constantly review all our existing processes and implement new ones, aiming to meet the needs of every project and challenge brought to us by our clients. We love to be innovative and flexible!
Sustained growth and globalization
Since 2003, when we first started this journey to support our clients in their digital transformation, growth has always been upward. Today we are at a new starting point, where the challenges are growing and so are our team and in-house structure, our boundaries, and the region's expectations!