TRANSFORM YOUR
IOT INVESTMENT INTO
AN EASILY SCALABLE
& ACCESIBLE
PLATFORM._
Meet your services and standards for connecting, monitoring, and securing different IoT devices and their applications._
With the latest technologies in telecommunications and telemetry and our in house electronics design team, we can develop your IoT solution from the ground up. We provide advisory services to tailor your business strategy into an actionable technology roadmap covering the following use cases.
Traceability
Location Systems
Video Analytics
Environment monitoring
Smart Mobility
Telemetry & Industrial IoT
Telecommunications

These services begin with an assessment of your current situation and objectives. With this information our specialists will select the best solution that fits your needs.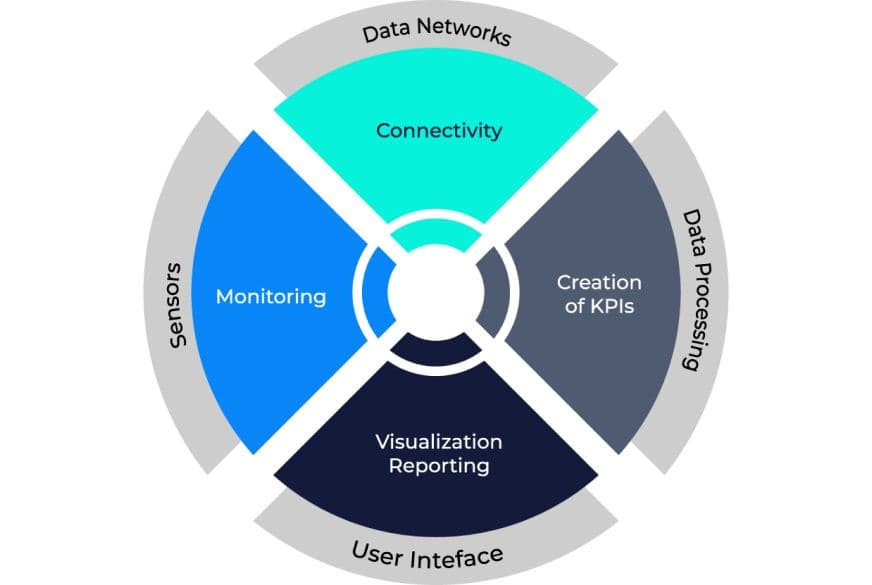 IOT DEVELOPMENT & IMPLEMENTATION
Having the requirements and technology defined in the previous phase we can now begin the proof of concept to ensure the solution fits your needs. If so, we can start the development of the solution, either be custom hardware development, technology integration or a combination of both.

Our specialization involves sensor integration with LPWAN networks, particularly LoRaWAN.

Cloud Tech Professional team design, implement, install and deploy the IoT services where you need it.

The running phase is matched with support services to go along with the operation, checking for the optimal development of the solution.

We scale up our IoT services with our Data specialist to explode and maximize the data generated on the IoT Endpoint for better customer data insight and business decisions.

We set up and configure your devices to collect relevant data enabling you to create personalized views and dashboards. WIth our Cloud platforms you can envision a highly scalable environment into conclusive operational and business metrics.